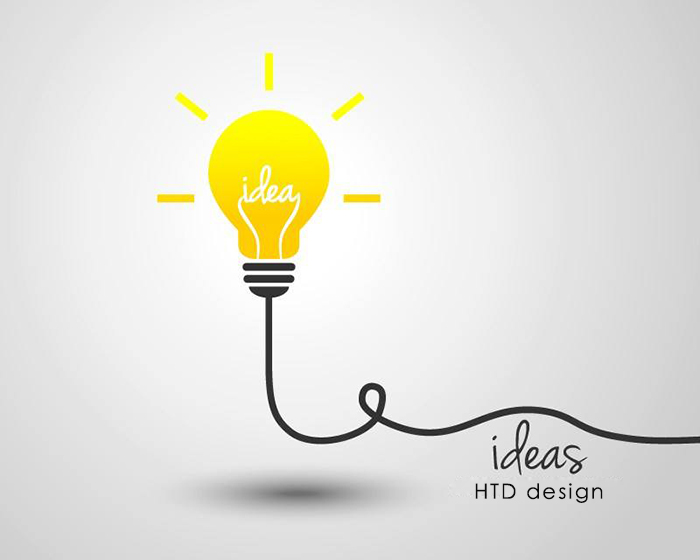 Thinking outside the box?
– formative ideas need space. A well-arranged space.
A trendy workplace cannot suddenly provide a solution for a lack of creativity, however, good design can improve your employees' wellbeing. An arrangement suited to the needs of the company and an interior décor that motivates and evokes emotion in employees can be successful in preventing monotony and inspiring people to think outside the box. Creatively arranging a workplace, along with investing in technology and biophilia can dramatically increase the chances in a companies fight to retain good talent. Research[1] shows, 56% of employees would like to work in a modern and creative workplace.
How can you trigger creativity in your workplace?
Spaces for cooperation
79% of ideas are born away from the desk, and are often a result of interaction with colleagues within the office. Informal meetings, quick and spontaneous consultations at which we concentrate on alternate activities, 'water-cooler' conversations and lunchtime interactions can often prove to be our most fruitful when generating ideas.
The process of designing workplaces does not have to be difficult. The colourful woollen upholstered island 'Tapa' is an exciting piece of furniture designed for encouraging communication and draws employees away from their desks. The modular system Tepee helps divide space and add height, great for holding discreet conversations. Whereas the LinkUP sofa invites employees to take a break and clear their mind, so that they can come back to their desk feeling recharged and... in turn, generate new ideas.
Creative by nature
Biophilic design has been proven several times to trigger creativity. As psychologists point out, observing the colour green facilitates creative performance (but it has no influence on analytical performance).It is estimated that exposure to greenery and sunlight yields a 15% increase in well-being and creativity.